Tool Rental Center New Jersey, Semcore 2
Semcore 2, Tool Rental Center New Jersey is located in Eatontown. We carry a large selection of tools from featured manufacturers unique to the trade as well as equipment for Concrete Cutting, Core Drilling General Contractors, Electricians, Excavators, Landscapers, Masons, homeowners and more. If you have a project and you're not sure what you need, our in-store experts are willing to assist you, try our live chat feature, leave a message, or call our store during business hours Tel: (732) 542-0006.
Our featured tools include: Bobcats, Cable Pullers, Compressors, Concrete Cutting Equipment, Core Bits, Core Drills, Dirt Trenching, Excavating, Generators, Material Handling Equipment, Power and Light, Propane, Road Saws, Pipe Benders, Lifts and all our selections are available for rental on a daily, weekly or monthly basis.
See our equipment catalog or call for rental rates or call for special considerations.
What's In Store?
Safety Equipment, Diamond Discs, Hand Tools, Everything you need.
Semcore 2 Rental Center has a full line of safety and rain gear sold at the store. we carry eveyrthing you need to make working on the job site safe and comfortable, If you need something specific please call the store at Tel: (732) 542-0006. We will do our best to meet you needs on all things tools and equipment.
Nylon Straps, 3′-28′, $9.10 – $29.00

Safety Vest, HiViz Class 2, $5.21 & up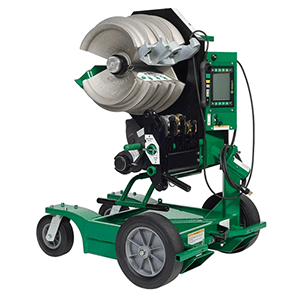 Greenlee 855GX
Daily $389.00 | Weekly $777.00 | Montly$1,484.00
Tie-Down Strap,  27′  $26.50
Yellow Slush Boots, Sizes 10-16 – $20.95
5000K BTU Heater,
Daily $185 | Monthly $600 | Monthly $1,400
Full Stock of Diamond Blades

Skyjack Scissor Lift
3246 Rough Terrain Scissor Lift
Daily $250 | Weeky $475 | Monthly $1100